Tribe Bikes
Tribe Bikes have been developed for the modern Australian family, by parents, for parents. Take your Tribe on a Tribe Bike and see your life change… for the better!
Leave the car at home – With 100kg cargo box load capacity and up to 50km electric assist on a single charge, pack what you'd ordinarily fit in your SUV, avoid traffic and car parking anxiety and turn even the most mundane journey into a family adventure!
Kids ride up front – Chat with your kids as they ride up front in the cargo cart, not behind you like a normal child seat. Games of eye spy or simply keeping everyone well fed make your adventures all the more enjoyable. Of course, fur babies also welcome up front!
No long walks home – Been out with the pram and the kids lose it when you are as far from home as possible? Same here. Now there's a better way to travel. Get home in a jiffy when everyone's had enough and be amazed at how much more fun everyone has!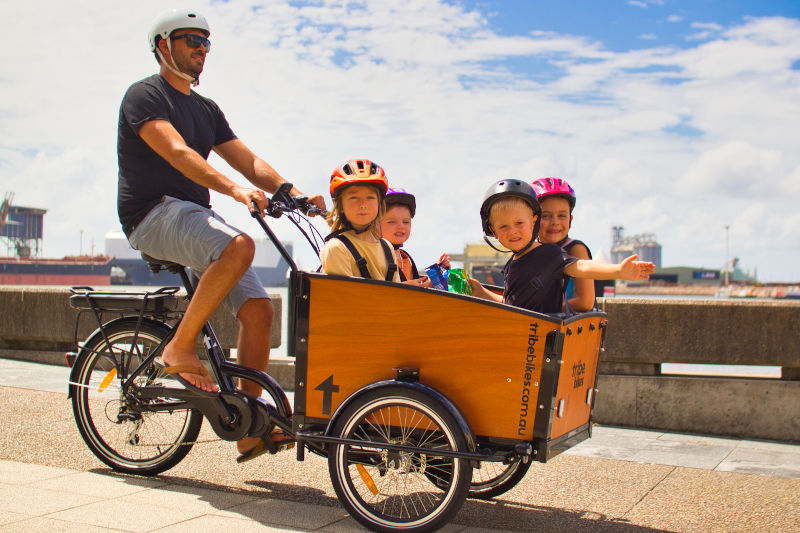 ---